With Kimi No Nawa premiering in theaters worldwide in 2017, anime has become fairly mainstream.  So, obviously Netflix had to get on the bandwagon and start making its own- sorry, no, they started to buy up the international distribution rights to many famous anime series and movies like Violet Evergarden and Seven Deadly Sins. They are known as "Netflix Originals" but since they are produced elsewhere, Netflix does not have a full say on whether they can get new seasons or sequels. Well, thank god. Kissanime and Crunchyroll are what most avid and loyal anime lovers go to. But Netflix does have some really good originals that are worth watching.
Devilman Crybaby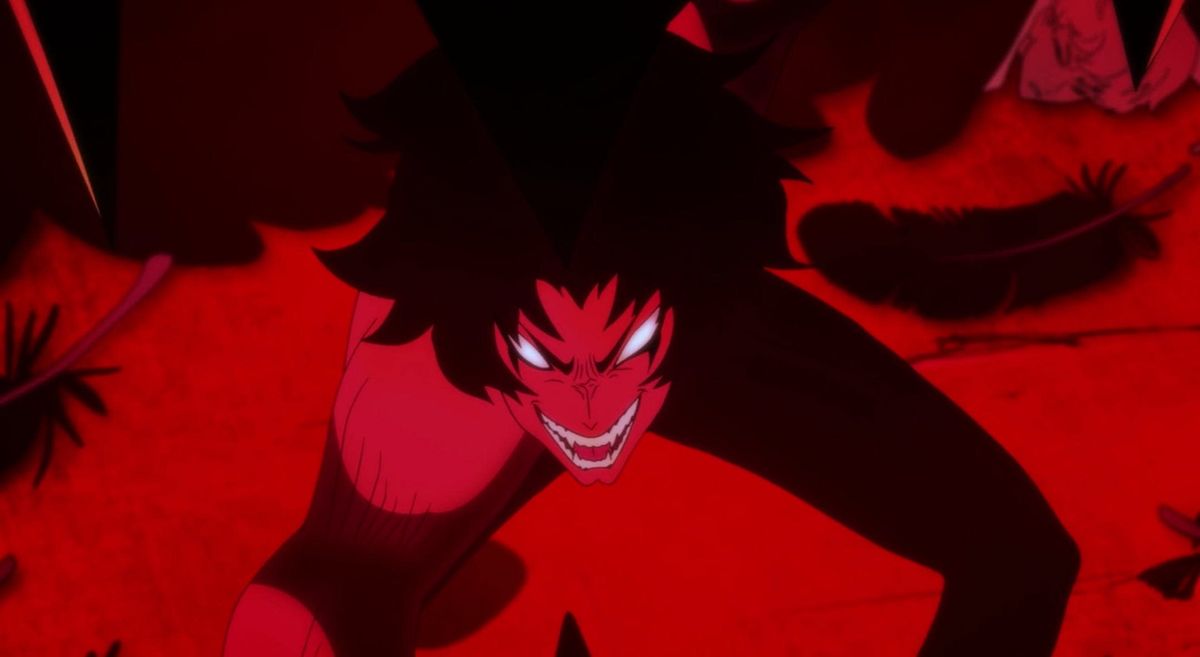 A simple synopsis: Devils cannot take form without a living host but if the will of an individual is strong enough, they can overcome the demon and make its power their own, becoming a Devilman. The main protagonist, Akira, has a weak heart so, when his childhood friend, Ryou, asks for his help to capture demons, he agrees to it immediately. They go to Sabbath, where there is an immoral party of debauchery and degeneracy. In a reckless attempt to save his best friend, Akira unwittingly merges with the devil, Amon, and becomes a Devilman. This is where Akira feels a new life awaken within him and he decides to use his newfound powers to fight evil and bring justice to innocents. Visually stunning and grotesque, thanks to director Masaaki Yuasa, you need to watch it on Netflix, if it is your thing, of course.
Kakegurui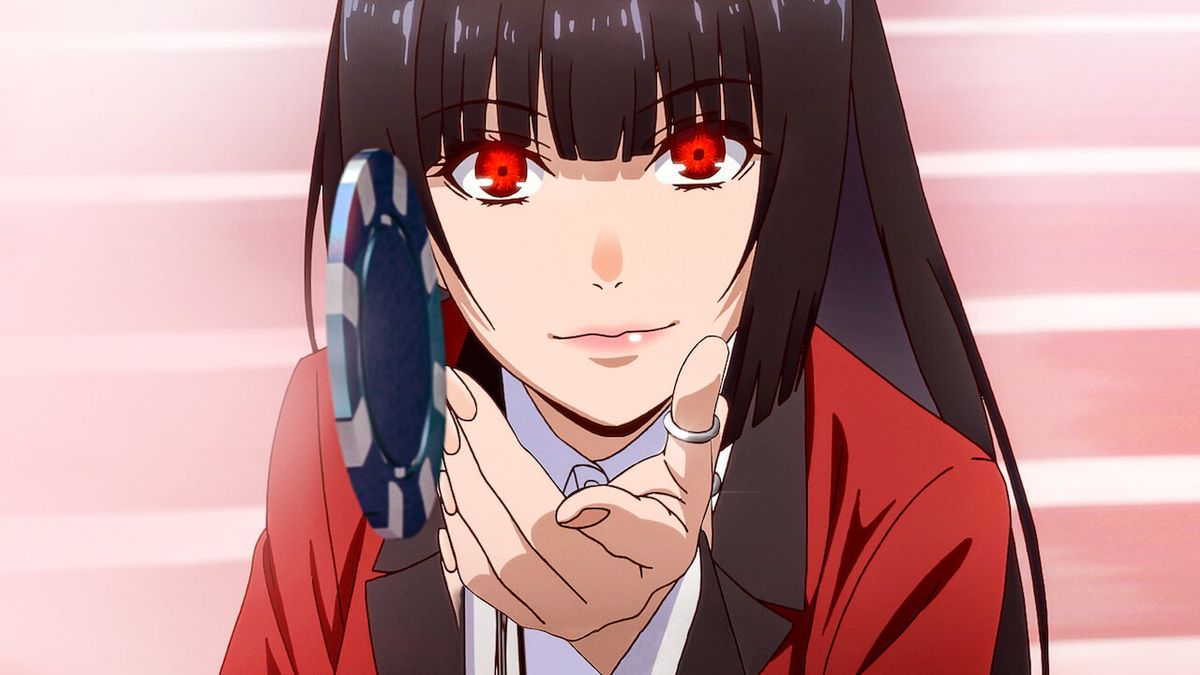 Although concepts in anime are many a times, bizarre, this takes the trophy. The premise is the Hyakkaou Private Academy, a school where everybody gambles and the win is not often money- sometimes it's fingernails and sometimes it's even your whole life. The school hosts some of the richest kids in the world, obviously, and Yumeko Jabami comes into the school to break every norm and slowly end all the biggest vile-est gamblers, not by killing but by her gambling skills. Slowly we learn that she does not play for the thrill, but because she is absolutely insanely addicted to the feeling of losing! Currently, it has 2 seasons and both are available on Netflix.
Komi Can't Communicate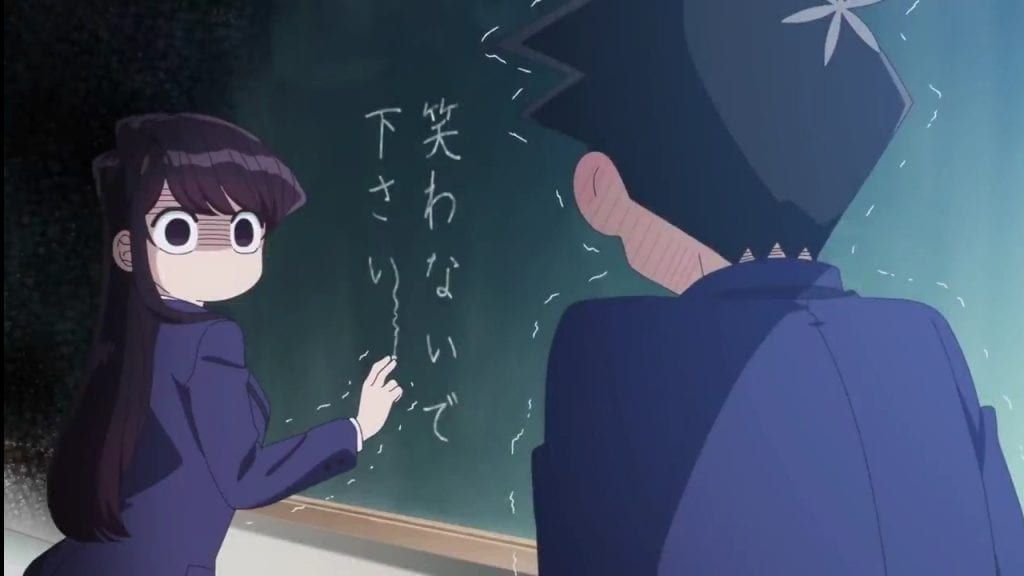 Very few anime focuses on the difficulties of high schoolers, to reach out and make friends, especially the introverted ones. Komi-san is a beautiful bishoujo, anyone who looks at her starts to worship her. However, we discover her biggest weakness- she is not as haughty as she looks, she is just struggling to communicate. Enter her new friend, Tadano, who can perfectly derive what she is feeling from her body movements and he soon becomes her translator for her very new friend group. A very sweet and warm summer-like feeling will enrapture you as you see Komi's slow efforts to briefly step out of her comfort zone and follow her dream of making exactly one hundred friends in her high school. A Netflix original that you need to watch ASAP.
Sonny Boy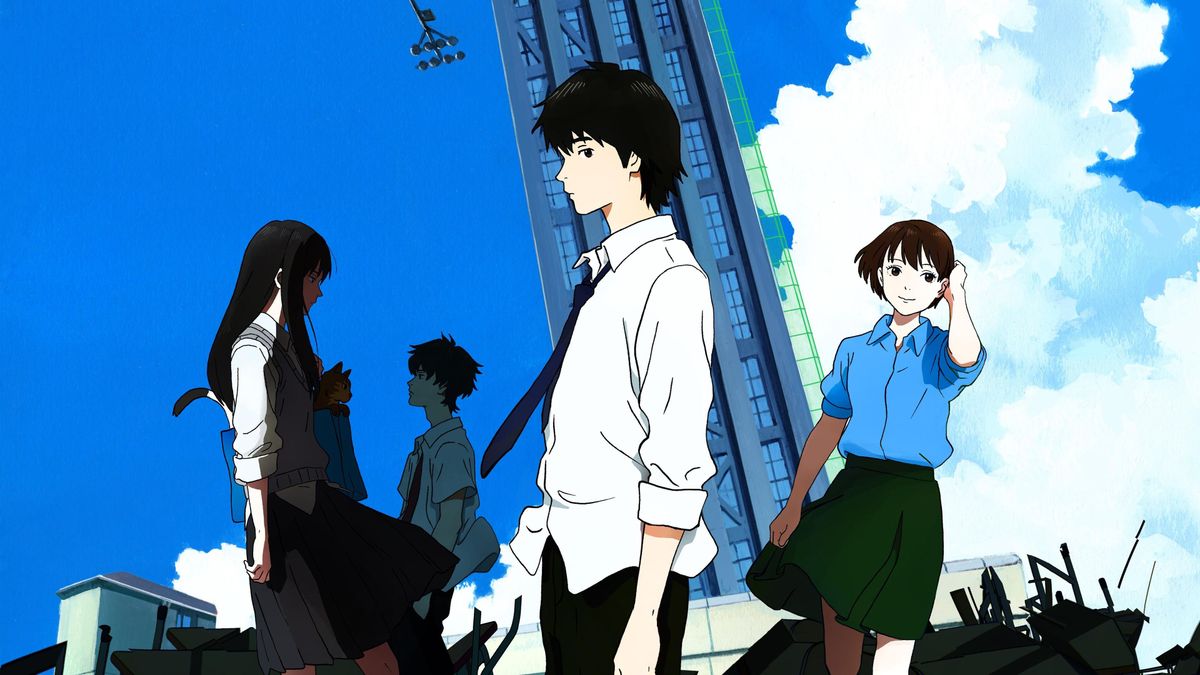 What do you do when you find your school suddenly drift into a void-like dimension with you in it? 36 students get trapped in this situation and some of them start to awaken their supernatural powers. Naturally, a divide occurs, and the student council's efforts to keep order are thwarted. The dimensions also keep changing from time to time as they realize that they have become trapped in a classic survival setting, and they must unravel the mysteries to go back home. With amazing art direction and crisp vivid backgrounds, the aesthetic of the series is reminiscent of old-school anime and you will enjoy it thoroughly even if it feels like the concept has been done many times.
Great Pretender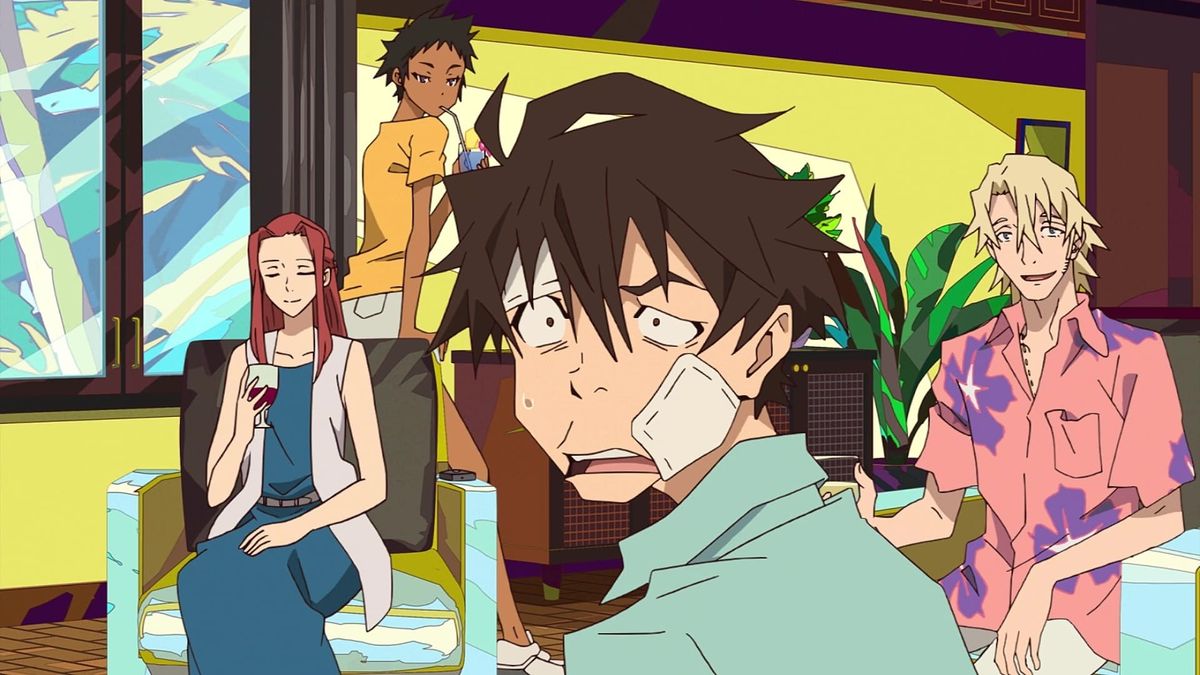 Makoto Edamura cons people for a living. But when he scams a seemingly clueless tourist, he discovers he was the one trick to know the police are after him. In an effort to escape, he ends up following this tourist to Los Angeles and in a bizarre change of events, he must defend his title of "Japan's Best Swindler", Makoto and Laurent get into a challenge to prove themselves! Well… good luck to the people they scam~
Baki
Ever thought that an anime will be made that finely shows underground fights or championships as intense as the WWE? With intensely ridiculous martial arts and bizarre concepts from time to time, the main protagonist Baki fights his competitors in every episode to become the strongest man in the world. Like a true shounen, the focus is not always on Baki, but also on his competitors as we get to know their stories while the fight continues. The animation is supreme, the fights are supreme- what more do you need?
B the Beginning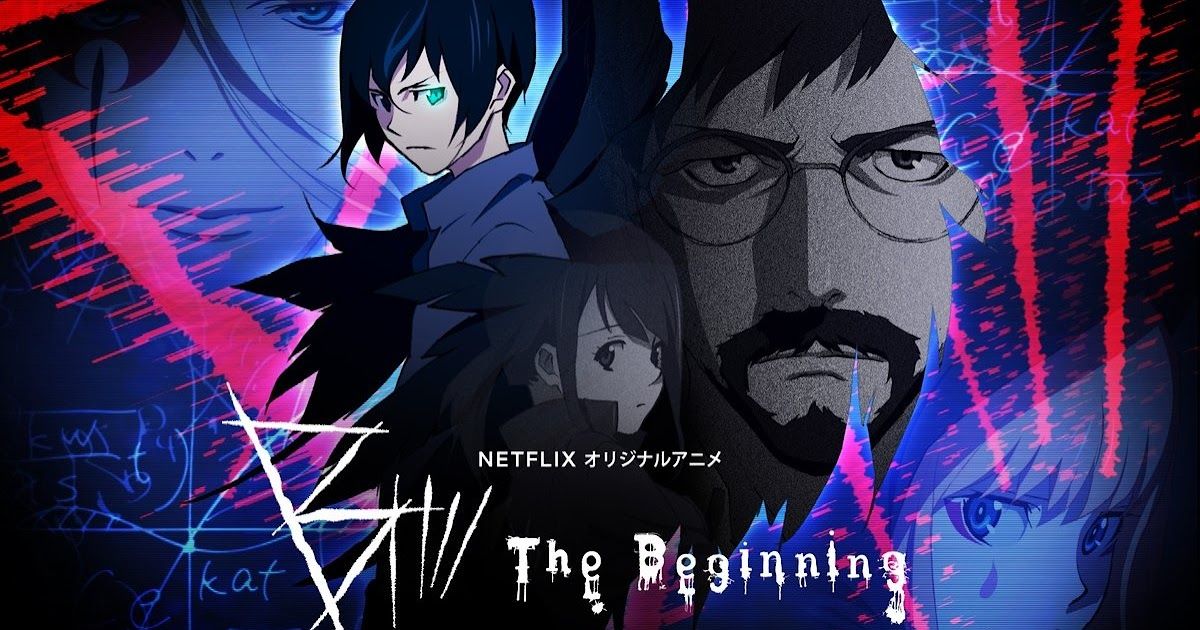 Killer B is a serial killer who has thrown the archipelagic nation of Cremona into deep chaos through his murders. Lead RIS investigator Keith is assigned to the case, but soon a criminal organization gets interested and a sinister past with actual biological experiments gets unfolded. A very well-done thriller anime, it will keep you hooked if you are interested in anime like Death Note.
Dorohedoro
If you are interested in dark fantasy fiction that is also sci-fi, this is the anime for you. The premise might be commonplace for most sci-fi anime like the setting is a post-apocalyptic future, with 3 different realms: Hole, a city inhabited by humans, polluted by sorcerers' magic; the Sorcerers' world, a land filled with magic-users and controlled by a sorcerer crime boss En; and Hell, a torturous underworld where all deceased sorcerers are ruled by demons, presided over by head-demon Chidaruma. But the twist is that the main protagonist, Caiman has no memories of his life and has the head of a lizard! The plot mainly focuses on him going on a rampage to decapitate every sorcerer's head to see if he is the one who made him that way. But he gets targeted by a group of sorcerers led by En to crack down on this person who is immune to magic, as he is a threat to them all. Interesting, isn't it?
The Disastrous Life of Saiki K.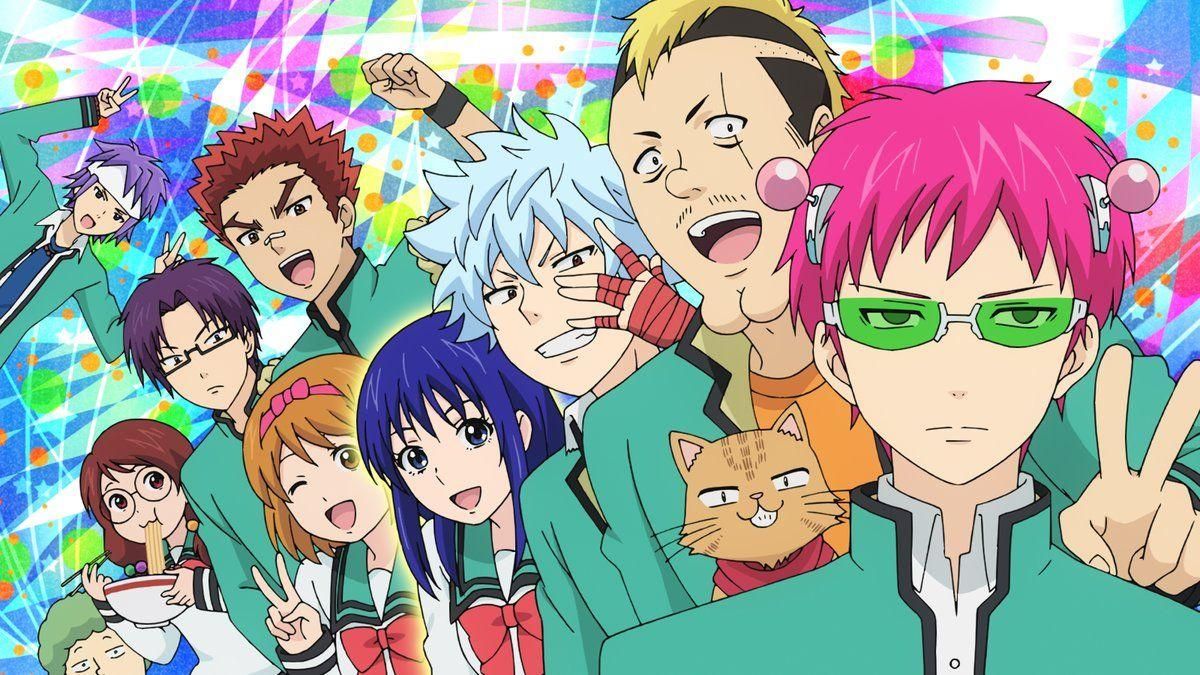 Seeing the picture of normal high schoolers and one guy with pink hair might not interest you immediately, but this show takes a wild turn from being a simple shounen. Saiki Kusuo is an unbelievably physically strong psychic who can use powers like psychokinesis and teleportation. You would think that he tries to hide these powers from his ignorant-accidental friend group, which he does, but he also ends up using them in the most absurd scenarios possible to protect them and also help them out in an absolutely hilarious fashion. What's funnier is not his sarcastic side notes, but each of his friends, aka the side characters turn out to be sillier than the other, which makes the premise a laugh riot.
Blue Period
An anime on the calmer side with an artistic view on life, Blue Period is the latest Netflix Original anime series to arrive on the platform. With episodes coming out weekly, the story follows popular high schooler Yatora as he finds himself bored with life. It isn't until he finds inspiration in a painting that he begins to fall into the beautiful and emotional world of art. Blue Period is like a love letter to the artists out there who found something deeper in an artistic medium.
Netflix has always been something people binge on, be it anime or movies. Some of these anime will leave you grappling on your seats because of how intense they are, while some will make you feel warm. Although Netflix sometimes misses out on seasons and disgruntled fans have to again go look up for the rest on Crunchyroll or Gogoanime, the ones mentioned are complete and you can definitely watch them worry-free.