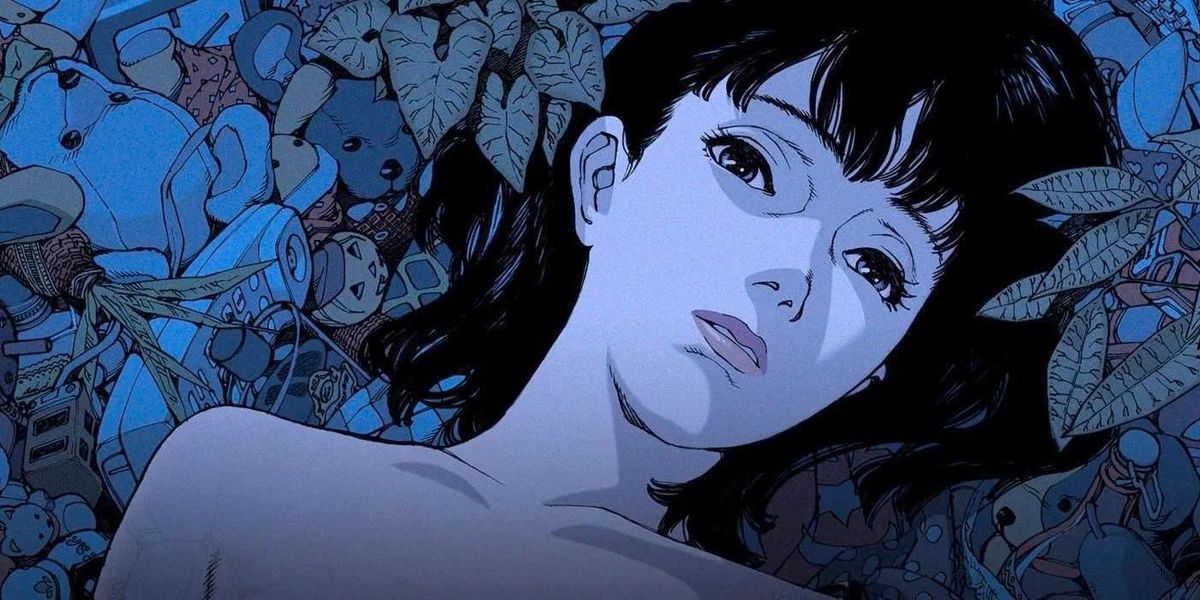 One of the most shocking debut films of all time was released in 1997, crafted by the genius of Satoshi Kon. It is a psychological horror-thriller film in animation, Perfect Blue: Complete Metamorphosis by Yoshikazu Takeuchi, and screenplay by Sadayuki Murai. The film features the voices of Junko Iwao, Rica Matsumoto, Shiho Niiyama, Masaaki Okura, Shinpachi Tsuji, and Emiko Furukawa. With a runtime of 81 minutes, the film deals with the blurring between reality and imagination, like majority of Kon's films. 
Plot
The movie starts off on quite an innocent note wherein a teen girl-idol is shown dancing in a concert with fans cheering her group on. We learn that she is Mima Kirigoe, a member of teen J-Pop idol group, CHAM! This is where it is announced that she will be graduating from her group and will be changing her career to become an actress. The message seemingly is not well received by some fans that prefer her clean innocent-girl image, and this includes a creep called Me-Mania/ Uchida.
Once her acting career begins, Mima is joined by former pop-idol, Rumi Hidaka and her agent Tadokoro. During this time, Mima receives a fan letter where she is given directions to a website called "Mima's Room", and to her shock, Mima finds extremely private details about her everyday life written as diary entries from her perspective. She is advised by Rumi to ignore it. Meanwhile, Tadokoro is able to secure a bigger role in the movie Double Bind which happens to include a rape scene, but Mima agrees to it anyway.
This is the point where Mima starts to hallucinate her former self in the idol outfit, which indicates she might have regrets over her change of image. These hallucinations keep getting stronger as they soon start taunting her claiming to be the "real Mima"; Mima's paranoia starts to grow with her increasing obsession with the website and she continually feels that she is being stalked. Soon her ability to distinguish the real from the virtual life in show business start to falter and she is no longer able to understand which is her real self. Further, Mima finds herself in a complicated situation when she becomes the prime suspect in murders of crew members in her film. Her already worsened mental instability is now ripping her in shreds as she herself starts to feel she is not innocent, but that maybe her real self did commit the murder.
One day after filming, Me-Mania finds Mima in the empty film studio and tries to rape her but thankfully Mima is able to escape. This happens not before she learns that he was acting on instructions from the real Mima to eliminate the impostor. Rumi takes her home to safety and this is where the cinema reaches its beautifully laid-out climax, which I will not give away as spoilers.
With an incredibly complex narration, the film delves in perception, identity crisis and voyeurism right from its opening. Mima's perspective of reality cannot be trusted and the visuals make it hard to differentiate what the "real thing" is, although at the end of the film, when nurses fawn over her, a grown-up Mima smiles and says "No, I am real". 
Music
The film opens with "Angel of Love" which has hints of possessive fandom that often plagues artists that leads to an unhealthy fan-idol relationship. This is further intensified when you realize real-life J-Pop companies actually prohibit their idols from dating because it will seemingly "destroy fantasies of fans" who want to date the singer themselves. The soundtrack of the film thoroughly implies different such fallacies of the entertainment industry like this, which is a creative genius on its own. Unsettling instrumental pieces run in the background of the movie which gives this foreboding sense of creepiness and tension that further insinuate the horrors that is to come, like "Uchida's Theme".
Two of the album's pop songs are by film composers (Masahiro Ikumi and Makoto Mitsui), while the others are by frequent pop songwriters. Misia, the vocalist for "Angel of Love" and "Cherish These Memories," was a rising J-pop star during the film's production. Ironically, the film tries to portray J-pop in a light of artificialness. Overall, the music in the movie is an extremely well balanced act between the happy and the harrowing.
Reception
Perfect Blue had an overwhelming good reception after its release and even went on to win the 1997 Fantasia Festival in Montreal and Portugal. While some anime watchers associate Perfect Blue with common stereotypes of sex and violence portrayed in anime, the film notoriously makes use of psychological elements to create this intensity that is often compared to Alfred Hitchcock. It has been a source of inspiration for art in different parts of the world since then: Madonna is said to have incorporated clips to make a remix of her song "What It Feels Like For A Girl" during her world tour "Drowned". Even Darren Aronofsky is said to have paid for the rights of the film to use in his "Requiem For A Dream", and allegedly "Black Swan".
With an approval rating of 80% on Rotten Tomatoes, as of 2020, it has an average score of 7.19/10. Total Film includes Perfect Blue at 25 in their list of Best Animated Films, while Time made it a must-watch in their Top 5 Anime Films list. Perfect Blue also made it in Entertainment Weekly's list of Best Movies Ever Made: 1991-2011.
"A startling and powerful film. If Alfred Hitchcock partnered with Walt Disney they'd make a picture like this." – Roger Corman.
"Dark, Disturbing and Insanely Beautiful" – Vice.
" A Rebellious Cult Gem" – Interview Magazine.
Recommendation
100/10. The brilliance of Satoshi Kon has culminated in art form and it is something that the anime genre of entertainment considers a treasure. A perfect depiction of insanity and mental health breakdown due to Imposter-Syndrome, with crime and horror, all mixed in perfectly well. This is when you realize even though the film involves graphic violence, detailed nudity, blood and gratuitous sex, these are not the elements that make the film truly terrifying. A cinematic masterpiece.